Budget cars rental in New Zealand with Allridey
Book now or call us at +64 21 926 474
Roadtrip in New Zealand with our Comfortable Car Rentals
New Zealand is one of the destinations best explored by road tripping, go as long as you can and don't rush your time. Road tripping will give you the chance to be immersed by New Zealand's incredible natural beauty. New Zealand is one destination with easy travelling distances and set with great adventures and enjoy the gems off the beaten path locations.
New Zealand has mild temperatures with moderate high rainfall and mostly sunshine throughout most of the country. The weather in New Zealand can change unexpectedly so you should be prepared for sudden changes in weather and temperature if you are planning to go hiking or doing outdoor activities and make sure the clothing that you bring must be able to cope with unpredictable weather patterns.
Set your travel itinerary, decide on your routes, budget, time and explore the cities and scenery of both North and South islands. Listing down the places you want to visit, both islands has so many to offers, if you are starting from the North Island some of the favorite spots including Auckland, the Coromandel, the Coastal Bay of Plenty, Rotorua, Taupo, Napier and Wellington.
You can begin your itinerary from Auckland – the biggest city and home to some of the top rated attractions. Take one or two days to explore the city, starting from exploring the city centre with Auckland Museum as one of the best museums in New Zealand and learn about the Maori history and treasure. If you would like to plan a daytrip, you can head off to Waiheke Island which tends to be the most popular and easiest to get by ferry. Other activities includes parasailing, bungy jumping and skiing on Mt. Mangaweka or fly-fishing at Lake Taupo will need to be on your bucket list.
A road trip journey to New Zealand South Island for some of the best landscapes in the world is a must. You will be attempted to see and stay in the most picturesque places along the road. Embark your road trip from Christchurch or Queenstown as the easiest place to starts which both have major airports dan rentals depots. No matter which road trip you choose and where you start with, you'll be blown away by the views.
Once you arrive in Queenstown there are endless selection of activities and experiences depends on what kind of adventure you're looking for, from skydiving, jetboat, bungy jump off a bridge to slightly less terrifying activities like ziplining, paradigling and indoor skydiving or relaxing at the onsen or hot tub is also a great choice to pamper yourself. There's also a bunch of incredible hikes around Queenstown like The Ben Lomond Summit track with a panoramic views across Lake Wakatipu.
Done with exploring Queenstown? Drive yourself to Wanaka and climb Wildwire Tanaka or explore Lake Wanaka by cruise. Wanaka to Aoraki or Mount Cook Village is absolutely worth to add to your Queenstown to Christchurch road trip, experience the scenic flight of Aoroki and get up close with Tasman Glacier's blue caves. Move to Lake Tekapo which offers magic night sky with minimal light pollution for stargazing, head up to Mt John Observatory in Tekapo for the real star gazers and make the most of it. Move to Christchurch, book a city tour or tram tour to get a real insight of the city history or drive 10 mins from the city centre to the Christchurch adventure park for an outdoor haven activities from mountain bike tracks, walking trails and an epic four-zipline course.
To enjoy the stunningly beauty spots in South Islands, most people will suggest you to hire campervan, caravan or motorhome as the most budget friendly way but if you are on a tight budget, your best option is to hire a car like SUV for a sturdy and spacious one and camp right in the midst of the beautiful landscapes. Hire your perfect option vehicles with us with affordable prices that covers all your accommodation, transport and equipment.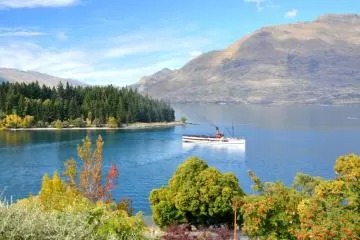 Roadtrip Queenstown
Queenstown surrounded by mountains, known for its natural beauty and outdoor extreme sports. Experience every pumping-adrenaline sports from skydiving, bungy jumping and enjoy the picturesque nature.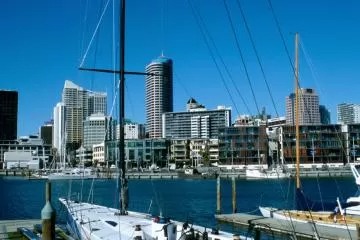 Roadtrip Auckland
Auckland known as the City if Sails, it is ideal for self drive tours, discover the best day trips in Auckland, try the place out or enjoy leisurely time in a vineyard. There are plenty of places from Auckland that you can visit in minutes for your day trip, Puhoi Village with the picturesque Puhoi River which only take around 30 minutes drives from the city. Whangaparaoa, home to Shakespeare Regional Park with a beautiful sanctuary of conservation and recreation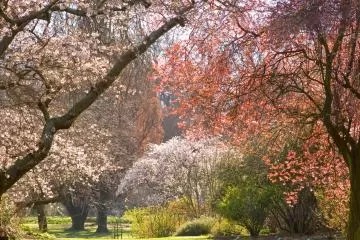 Roadtrip Christchurch
Located on the edge of the Canterbury Plains and is surrounded by hills and the Pacific Ocean, Christchurch prove that even small towns can offer a full package from extreme recreation, natural wonders and a full bag of adventure. Just 20 minutes from the centre of Christchurch city you will reach at a historic port town called Lyttelton. Lyttelton is a colorful town with bohemian vibe and great cafes and restaurants.