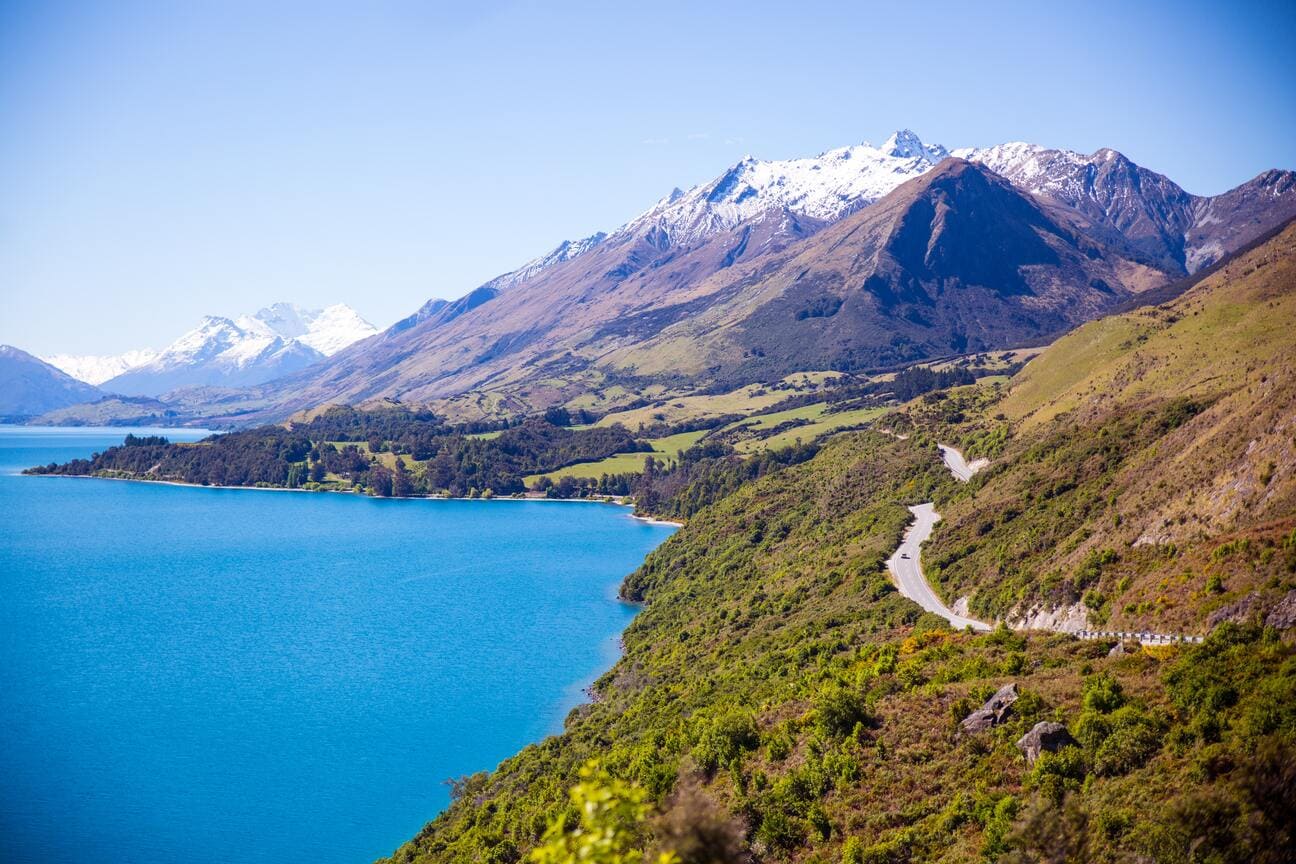 Queenstown is a stunning destination in the South Island of New Zealand, famous for its natural beauty, adrenaline activities, and vibrant nightlife. Whether you are travelling solo or with friends, exploring Queenstown by car is a great way to discover the region at your own pace and enjoy some of the best scenery in the world.
If you are looking for a reliable and affordable car rental service in Queenstown, you should check out Allridey Rentals Queenstown. They offer a range of vehicles to suit your needs and budget, from economy cars, vans to a selection of 5 to 7 passengers car. You can book online or visit their office near the airport, and enjoy free pick-up and drop-off within Queenstown.
With your car ready, here are some of the highlights you can experience while exploring Queenstown by car:
Drive along the shores of Lake Wakatipu, one of the most beautiful lakes in New Zealand. You can stop at various lookout points along the way, such as Wilson Bay, Bob's Cove, and Bennett's Bluff. You can also visit Glenorchy, a charming town at the northern end of the lake that offers access to many hiking trails and scenic spots.
Visit Milford Sound, one of the most iconic attractions in New Zealand. This stunning fjord is surrounded by towering mountains and waterfalls, and is home to diverse wildlife such as dolphins, seals, and penguins. You can drive to Milford Sound from Queenstown via Te Anau (about 4 hours one way), or join a guided tour that includes transportation and a cruise on the sound.
Experience some of the world's best adrenaline activities with AJ Hackett. This company pioneered bungy jumping in New Zealand and offers several options for thrill-seekers in Queenstown. You can choose from jumping off a bridge over Kawarau River (the original bungy site), swinging over Nevis Canyon (the biggest swing in New Zealand), or flying over Shotover River on a zip line (the fastest zip line in New Zealand).
Enjoy a jet boat ride on Shotover River with Shotover Jet. This is one of the most popular activities in Queenstown that will take you on an exhilarating ride through narrow canyons and rapids at speeds up to 85 km/h. You will also learn about the history and culture of this former gold mining area from your expert driver.
Hike up Ben Lomond for amazing views over Queenstown and Lake Wakatipu. This is one of the most rewarding hikes in Queenstown that will take you through pine forests and alpine meadows to reach Ben Lomond summit (1748 m). The hike takes about 6 hours return from town centre or 4 hours return from Skyline Gondola station.
Ride the Skyline Gondola up Bob's Peak for sweeping views over Queenstown. This is one of the best ways to see Queenstown from above and enjoy some of the attractions on top of the hill. You can try the Skyline Luge, a fun and fast downhill ride on a cart that you control. You can also visit the Kiwi Birdlife Park, a wildlife sanctuary that showcases over 20 native species of birds and reptiles, including the iconic kiwi.
Climb Queenstown Hill for sunrise or sunset. This is another great hike in Queenstown that will take you to a viewpoint called The Basket of Dreams, a sculpture that symbolises the hopes and dreams of Queenstown's people. The hike takes about 2 hours return from town centre and offers stunning views over Lake Wakatipu and The Remarkables mountain range.
Drive out to Moke Lake, a hidden gem near Queenstown. This is a scenic lake surrounded by mountains and farmland, where you can enjoy a picnic, a swim, or a kayak. You can also camp at Moke Lake Campsite, which is run by the Department of Conservation (DOC) and has basic facilities. The drive to Moke Lake takes about 20 minutes from Queenstown via Glenorchy Road.
Enjoy shopping and dining in Queenstown. Queenstown has plenty of options for shopping and dining, from high-end brands and exclusive Kiwi labels to local arts and crafts and markets. You can find the Queenstown Markets on the lakefront at Earnslaw Park every Saturday, where you can browse handmade products from local artists and vendors. You can also indulge in some of the best restaurants, cafes, and bars in New Zealand, offering a variety of cuisines and styles. For a unique experience, you can visit one of Queenstown's two ice bars - Minus 5° Ice Bar or Below Zero Ice Bar - where everything is made of ice, including the glasses.
These are just some of the highlights you can explore while exploring Queenstown by car. There are many more things to do and see in this amazing region, so make sure you plan your itinerary well and book your car rental with Allridey Rentals Queenstown today!